Culture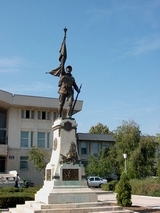 ?Marin Preda? county library has, since 25th May, 2000 a new and very modern center. People who are thirsty of knowledge can find here Romanian and foreign encyclopedias, books from different fields: economics, law, business law, history, computer science, art, literature. The institution takes pride in the possession of old books. It can also host meetings, symposiums, book or art exhibitions, etc.
The County Museum was founded in 1952, with patrimonial fund raised in 1934, when Alexandria celebrated its 100th anniversary.
From 1974 to 1998 it was known as the History Museum of Teleorman County, in 1998 being named Teleorman County Museum.
Since 1997, its exhibition has been housed by a new and modern building. It covers a three-level, 2.100 sm of exhibition halls, restoration and storage rooms, museum inventory with 57,764 pieces (in 1997) and 65 fascinating collections which cover a variety of fields: paleontology, ethnography, numismatics, art history, etc.
In Alexandria you can participate in different artistic events organized occasionally or permanently. Cultural activities take place in the following institutions.
The Community Center founded in 1973, with a 600-seat hall, a 120-seat conference hall, and rehearsal halls for various arts (theatre, ballet, music, etc), exhibition halls and rooms equipped for technical activities.
The Pop Art School was founded in 1978. People who are fond of music, theatre, painting, traditional art, and handicraft are invited to take lessons.
The Romanian-French Friendship Association was founded as a result of a long relationship with a people whose language is related to Romanian, and whose history and civilization are closely linked to the Romanians?.
The association founded a computer center, where people can take lessons, perfect their skills in computer science, surf the Internet.
It also has a drama group, foreign languages classes and a folk ensemble.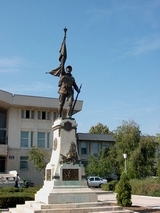 The association is proud to have already formed a tradition in cultural and sports exchanges with France by hosting and taking part in various competitions and festivals.
ROMFRA also participated in some events, such as ?The Days of Romanian French friendship?, ?The days of ROMFRA?, and the seminar ?Francophone and European Integration?.
Since 14th April 2000, the association has its own and very modern center.